Click HERE to watch a video tutorial of how to terminate employment for an individual in your HRP system.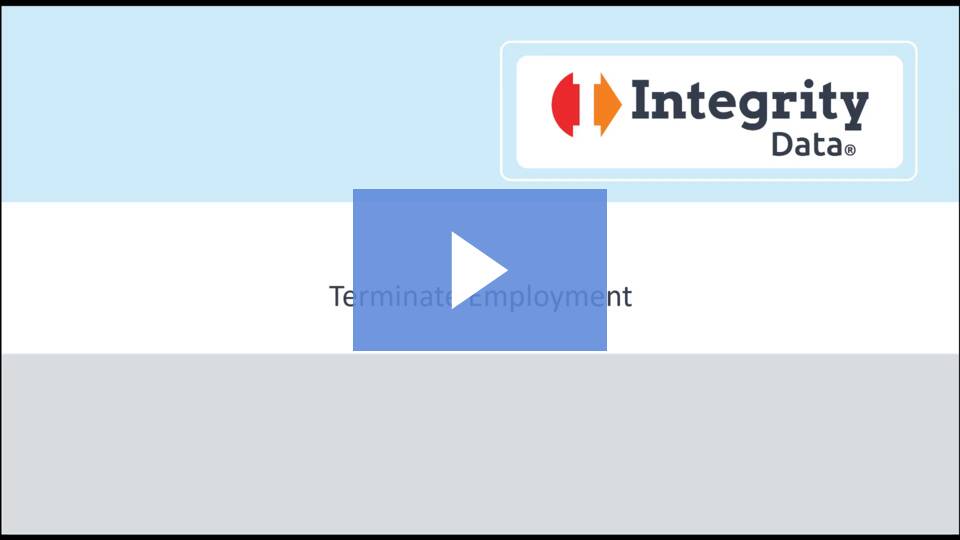 From your HR Dashboard click the 'Employee' tile.
Select Terminate Employee from the Employee Actions dropdown menu.
The Termination Process window will open.
Select the Employee from the dropdown list or type the first or last name to locate the correct employee.
Enter the Termination Date.
Select the Status for the Termination.
Choose the Termination Reason.
Select if the employee is eligible for Rehire.
Complete any notes or comments you would like to have.
When you click on the "Submit Termination" button the process will be complete.