Video Tutorial
HERE is a video tutorial about how to create a Company Announcement for all employees' HR Dashboards.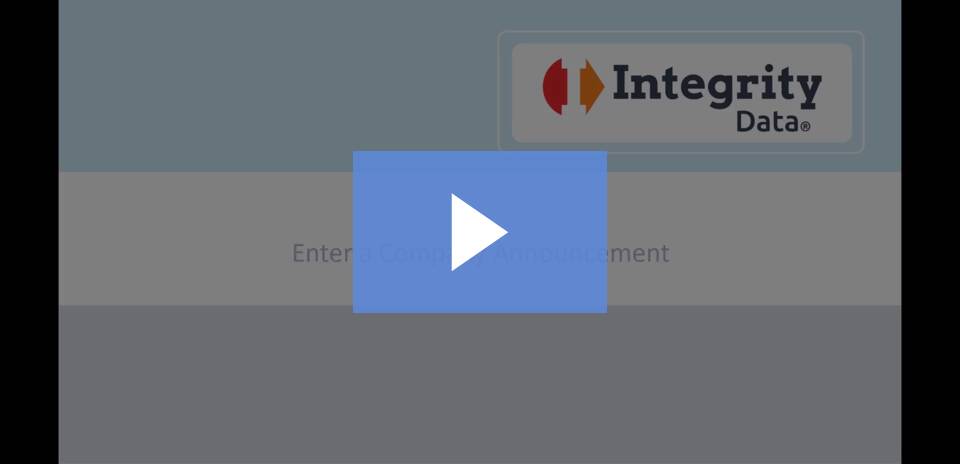 Integrity Data_Enter a Company Announcement – integrity-data
Written Instructions
Company Announcements appear on the HR Dashboard of every employee. Here are instructions on how to create an announcement.
To create an announcement, click on Company on your HR Dashboard
Complete the highlighted fields add the announcement details and select the dates it will be displayed. You have the option to upload and attach any file you would like.
You will receive the message shown here when you add your file. The file will be attached when you click on "Save Changes"
After saving your changes, click on your announcement again and you will see the attached image under "Already Attached"
Go back to your HR Dashboard and you will see your Company Announcement