Customize Onboarding Question Bank
Watch a tutorial video by clicking the title below video image: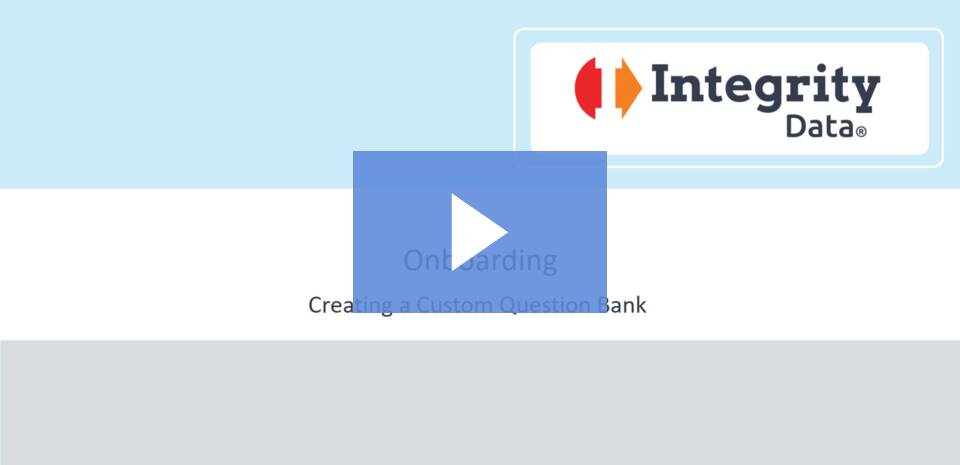 Click on the "Hiring" tile on your HR Dashboard
You will see the dropdown box. Click on the ?Question Bank
You will see a list of questions that have been created for use during the Onboarding process.  You have the option of changing the sequence, (order of appearance during Onboarding), making a question active/inactive by clicking on Yes/No, creating a new question, or deleting a question
To create a New Question, click on
Complete the highlighted information and click "Save Changes"
You will see your question in the question list
When you have added/inactivated/deleted all your questions, you are ready to attach them to your Onboarding Task List
Customize Onboarding Task List
You can use the same Onboarding Task List for all your new hires, or you can create different Onboarding Task Lists for each position.
Watch a tutorial video by clicking the title below video image: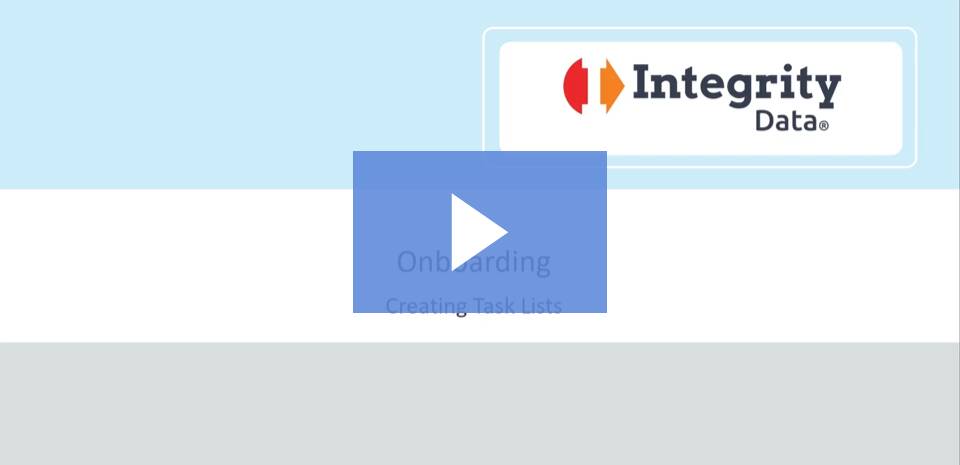 Integrity Data_Onboarding Creating Task Lists – integrity-data
Click on the "Hiring" tile on your HR Dashboard
Click on Task List on the dropdown menu