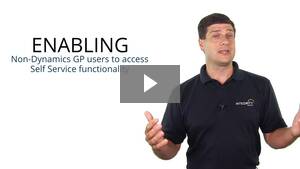 At Microsoft Convergence 2014, Microsoft announced that Business Portal is going away, communicating that the functions would no longer be available. What is really happening is a transition to a new web client technology that allows non-Dynamics GP users to access Self Service functionality. Also offering more Self Service features, easier deployment, and more flexibility.
Got questions? Shoot us an email.
For more details about Microsoft Dynamics GP Benefit Self Service, read Tom Franz's blog post on GPUG!
Integrity Data: Improving Microsoft Dynamics® and Dynamics GP Payroll